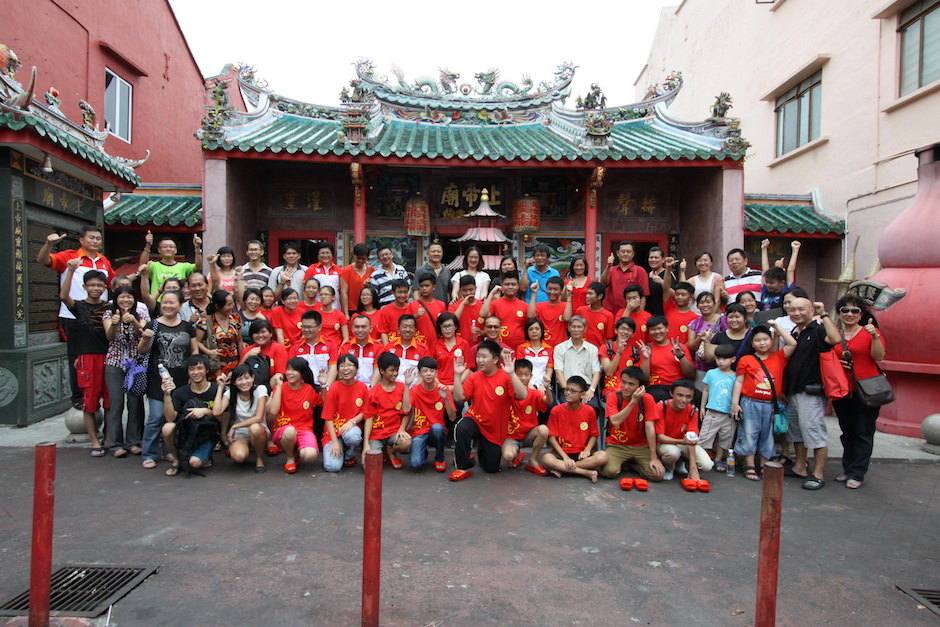 26 young Teochew participated in a Grown up ceremony held at the Hiang Tiang Siang Ti Temple in Carpenter Street here. "Chu Huey Hng" ceremony literaly means "leaving the garden".
The ceremony is normally held on the 7th day of the 7th month of the lunar calendar. Teochew believe the child lives in a "garden" from the day of birth and was taken care of by an elderly couple, refered to as "Kong Pho", meaning grandfather and grandmother. On this day, the child will pay homage to the Kong Pho for their protection and care during the past 15 years.
Organised by the Youth Section of Kuching Teochew Association ,the inaugural event symbolically marked the beginning of their adulthood upon reaching the age of 15.
The event aimed to propagate this beauty of Teochew tradition which implied the youngsters had grown up and would need to shoulder their own adult responsibility.They need to be humble in learning so as to be useful citizens for the society.
Other activities at the ceremony included story of the event, participants washing their faces with `flower water`( symbolises their farewell to early youth), putting on new cloth and shoes(becoming adult on the road to success), paying respect to the "Kong Pho" deity, drinking `Tom Yuan` soup (for a good and kind heart) and paying respect to their parents (expressing gratitude for their care and guidance).